Which Stroller Is Best for Your Baby?
Choosing the best stroller for your baby is an important decision that every parent faces. With a plethora of options on the market, each boasting unique features and designs, it can be overwhelming to make the right choice. To ensure the comfort, safety, and convenience of both you and your little one, it's essential to understand your needs and preferences. In this comprehensive guide, we'll explore the various types of strollers and factors to consider when selecting the perfect one for your baby.
Types of Strollers
Standard Strollers: These are versatile, all-purpose strollers suitable for everyday use. They come in various designs, from lightweight models to those with extra features like storage space and adjustable seating.
Umbrella Strollers: Lightweight and easily foldable, umbrella strollers are great for on-the-go parents. They're perfect for short trips, but they may lack some of the features of standard strollers.
Jogging Strollers: Designed for active parents, jogging strollers have sturdy wheels, excellent suspension, and are perfect for off-road adventures. They ensure a smooth ride for your baby while you stay active.
Double Strollers: Ideal for parents with twins or two young children, double strollers come in various configurations, such as side-by-side or tandem. These strollers provide comfort and convenience for both kids.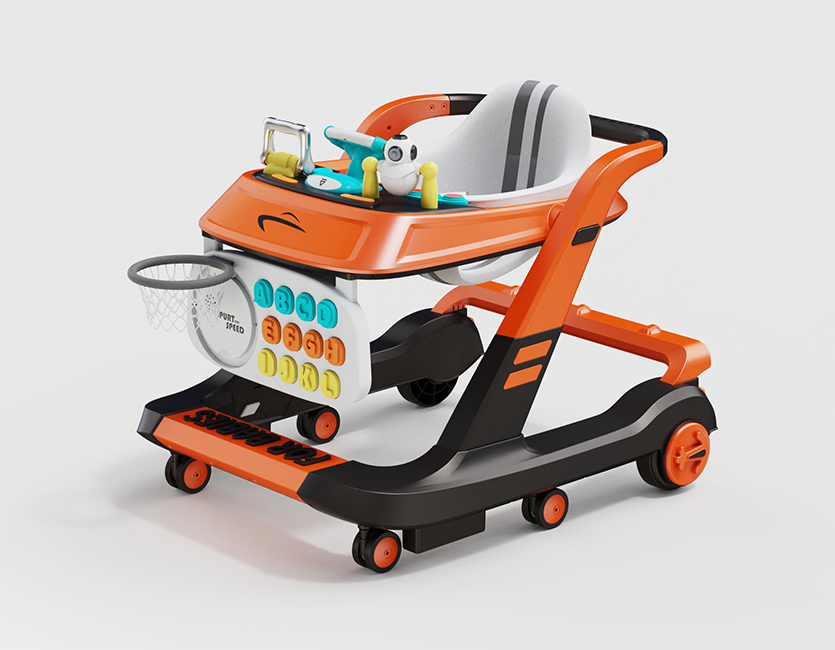 Travel Systems: These strollers come with a detachable car seat, making them convenient for families on the move. You can transfer your baby from the car to the stroller without disturbing their sleep.
Factors to Consider
Safety: The safety of your baby should be a top priority. Ensure the baby stroller has a sturdy frame, a 5-point harness, and secure brakes. Look for models with certifications from safety organizations.
Comfort: Consider the padding and recline options to provide your baby with a comfortable ride. Adjustable canopies can shield them from the sun and wind, ensuring a pleasant experience.
Portability: If you plan on traveling frequently, opt for a stroller that is lightweight and easily foldable. Umbrella strollers are a good choice for this purpose.
Terrain: Think about where you'll be using the stroller most. For urban settings, a standard stroller may be sufficient, while jogging strollers are better for rough terrains.
Storage Space: Assess the stroller's storage capacity. Parents often need to carry essentials like diapers, bottles, and shopping bags, so having ample storage is crucial.
Budget: Strollers come in a wide price range. Set a budget that meets your needs and stick to it. Keep in mind that a higher price tag doesn't always equate to better quality.
Versatility: Consider how the stroller can adapt to your growing baby. Some strollers have adjustable seating and can accommodate various ages, while others may be limited in their usability.
Maneuverability: Test how easy the stroller is to maneuver. It should handle turns, corners, and obstacles with ease, making it comfortable for both you and your baby.
Popular Stroller Brands
Several brands are known for producing high-quality strollers. Some of the well-regarded names include UPPAbaby, Bugaboo, Graco, Baby Jogger, and Chicco. Research each brand's offerings and read customer reviews to find the best fit for your family.
Conclusion
Selecting the best stroller for your baby involves careful consideration of your lifestyle, needs, and budget. Safety, comfort, and convenience should be your top priorities, and understanding the different types of strollers available will help you make an informed decision. Remember that the perfect stroller is the one that meets your specific requirements while ensuring your baby's comfort and safety. So, take your time, do your research, and choose the stroller that best fits your family's needs, allowing you to enjoy countless memorable outings with your little one.